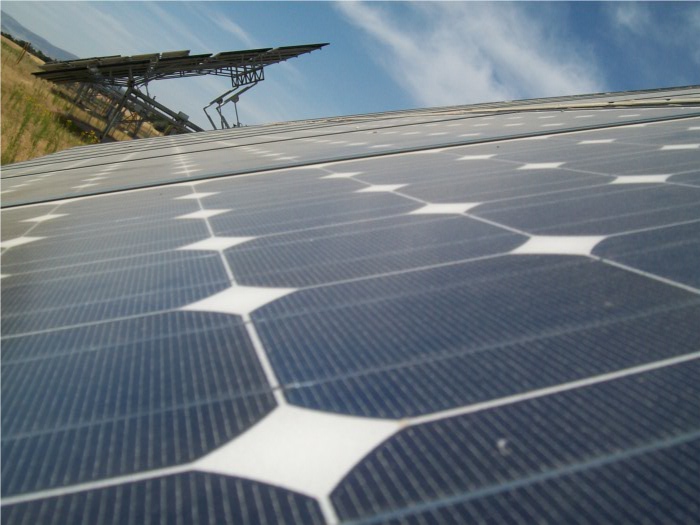 El coste de la producción fotovoltaica baja a pasos agigantados, cada vez se acerca más al precio de mercado. En una reciente ronda de licitaciones para la construcción de plantas fotovoltaicas a gran escala, en China, para servicios públicos, las empresas adjudicatarias ganaron el concurso con un precio inferior a 1 Yuan por kWh, unos 0,1135 €/kWh.
.
Este precio es un nuevo hito en la economía de la energía solar. Para lograr este impresionante número, el gobierno chino ha utilizado empresas bajo control público para subvencionar el coste, hasta el punto alcanzado, que le haga competitivo. Pekin, parece haber decidido – al menos por el momento – que el desarrollo a gran escala de energía solar se producirá más rápido si se coordina un esfuerzo que haga aumentar la producción de los componentes de modo que se permita la inversión en investigación.
.
Hace unos días leímos cómo una empresa aseguraba que a finales de 2010 podría fabricar módulos fotovoltaicos a 0,55 €/Wp, sin duda la industria está avanzando a paso de gigante para reducir sus costes. ¿Está más cerca la paridad con el mercado?
.
A su manera, China invierte una cantidad muy elevada en I+D, utilizando las empresas estatales para la financiación. Esto pone en el ojo de mira a EE.UU. dónde se ha abierto un debate entre Richard Rosen del Tellus Institute y Bill Gates de Microsoft, a cuenta de la inversión en investigación y financiación de las energías renovables. China es un ejemplo de cómo los recursos estatales han dado resultado llevando a la fotovoltaica a reducir enormemente sus costes.
.

.
En esta licitación, más del 70% de las ofertas ganadoras fueron presentadas empresas controladas por el Gobierno.The China Power Investment Group dominó la última ronda de la licitación con un total de siete ofertas aceptadas. The Upper Yellow River Hydropower Development Co., del grupo de The China Power Investment Group, presentó la oferta más baja para esta ronda (0,7288 yuanes / kWh) y se convirtió en el ganador del proyecto Gonghe Qinghai de 30 MW. A 0,9907 yuan / kWh, el Xinjiang Energy Co., Ltd., también filial de la China Power Investment Group, fue el mejor postor del proyecto de 20 MW de Xinjiang Hetian.
.
Fuente original: Renewable Energy World
.
Imágenes:  [1] 
credit: Quinto Armónico
.